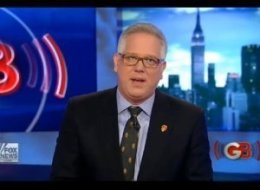 Huh… I guess the announcement of The Blaze, means that Glenn Beck got all that love and niceyness stuff out of his system at last weekend's Restoring Honor rally, and is ready to get all mean and stupid again. Oh joy…
But some of the promo comments about The Blaze, and why Glenn Beck is pouring his millions into it, are ripe for some comedy that just writes itself.
The Blaze will be a show combining news stories, videos, opinion pieces and commentary. In other words, nothing like the Glenn Beck show or Fox News in general. Hired on as editor is Scott Baker , who used to work with Andrew "Got You Shirley Sherrod!!!" Breitbart.
Comments Off

on The Blaze